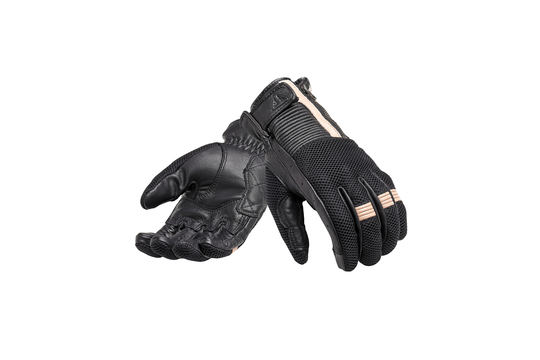 Triumph Raven Mesh Motorcycle Gloves
MGVS18130
Product Details
Triumph Raven Mesh Motorcycle Gloves - MGV18130
The Triumph Raven Mesh Glove is an enduring modern classic design constructed from a breathable 3D mesh with white accented wrist and knuckles. Index fingers include conductive technology for use with touchscreen devices.
Features:
Goat leather palm with 3D mesh for maximum airflow
Wrist adjustment with pre-curved fingers
CE certified, flexible knuckle protection and leather overlays on palm
Index finger with conductive technology for use with smart phones and navigation systems
Not what you're looking for? Check out our full collection of motorcycle gloves for sale to match every riding style and environment.
Save this product for later