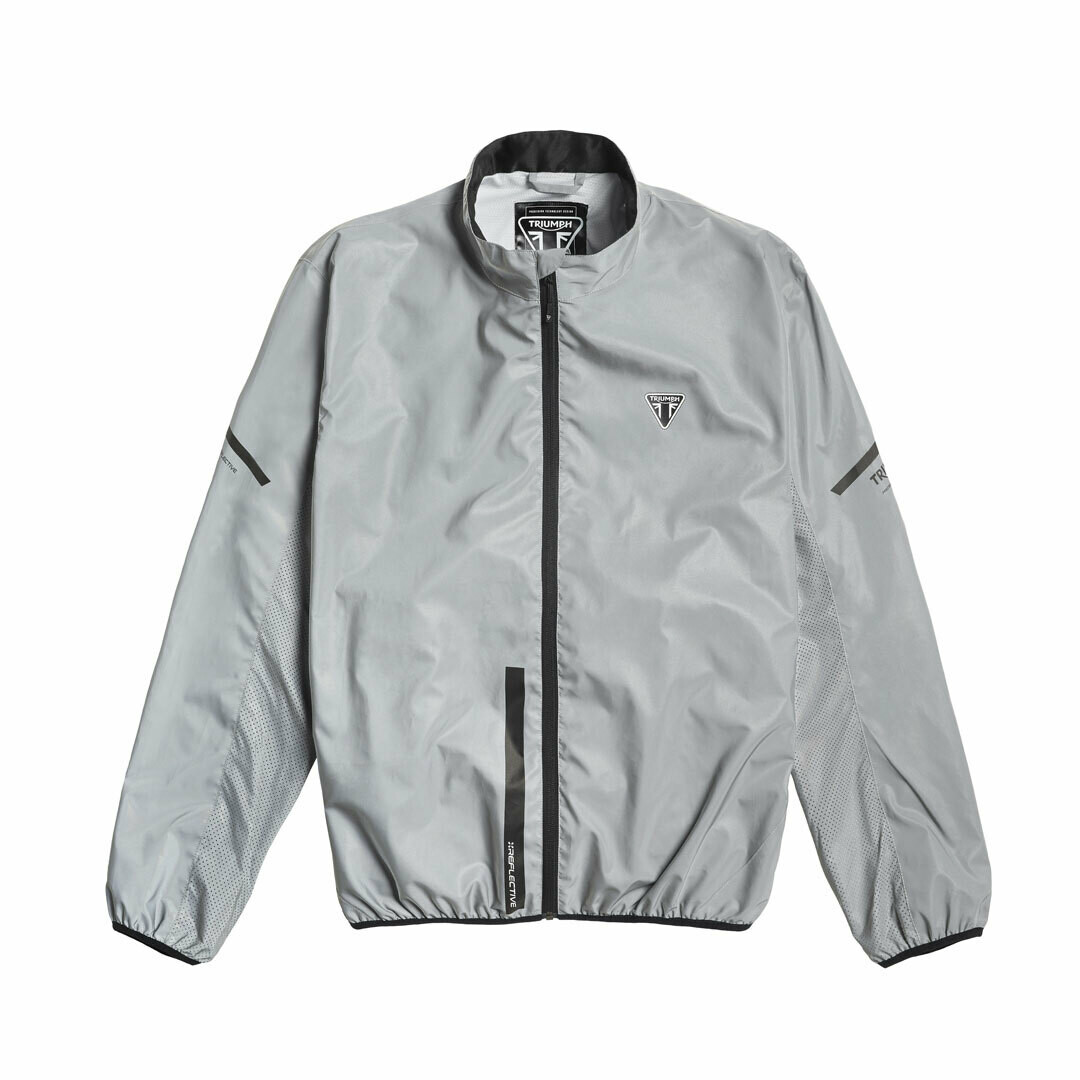 Triumph Packable Reflective Jacket
MFNA2040
Product Details
Triumph Packable Reflective Jacket - MFNA2040
The Triumph Reflective Jacket is constructed from tiny glass beads that bounce the light source such as headlights directly back to the source rather than disperse in all directions like a white fabric would. This controls and intensifies the light back which ensures increased rider visibility in dark conditions. The Reflective Jacket features a breathable mesh lining, elastic hem and cuff with a perforated sleeve panels for increased airflow.
Features:
Breathable mesh lining
Elasticated hem and cuff
Rubberized grip material on the lower back
Perforated sleeve panels for increased airflow
Ergonomically shaped side panels
Packable- Space-saving, packs down neatly into its own pocket
The Reflective jacket is designed to go over your current riding jacket and has been sized to fit.
Save this product for later