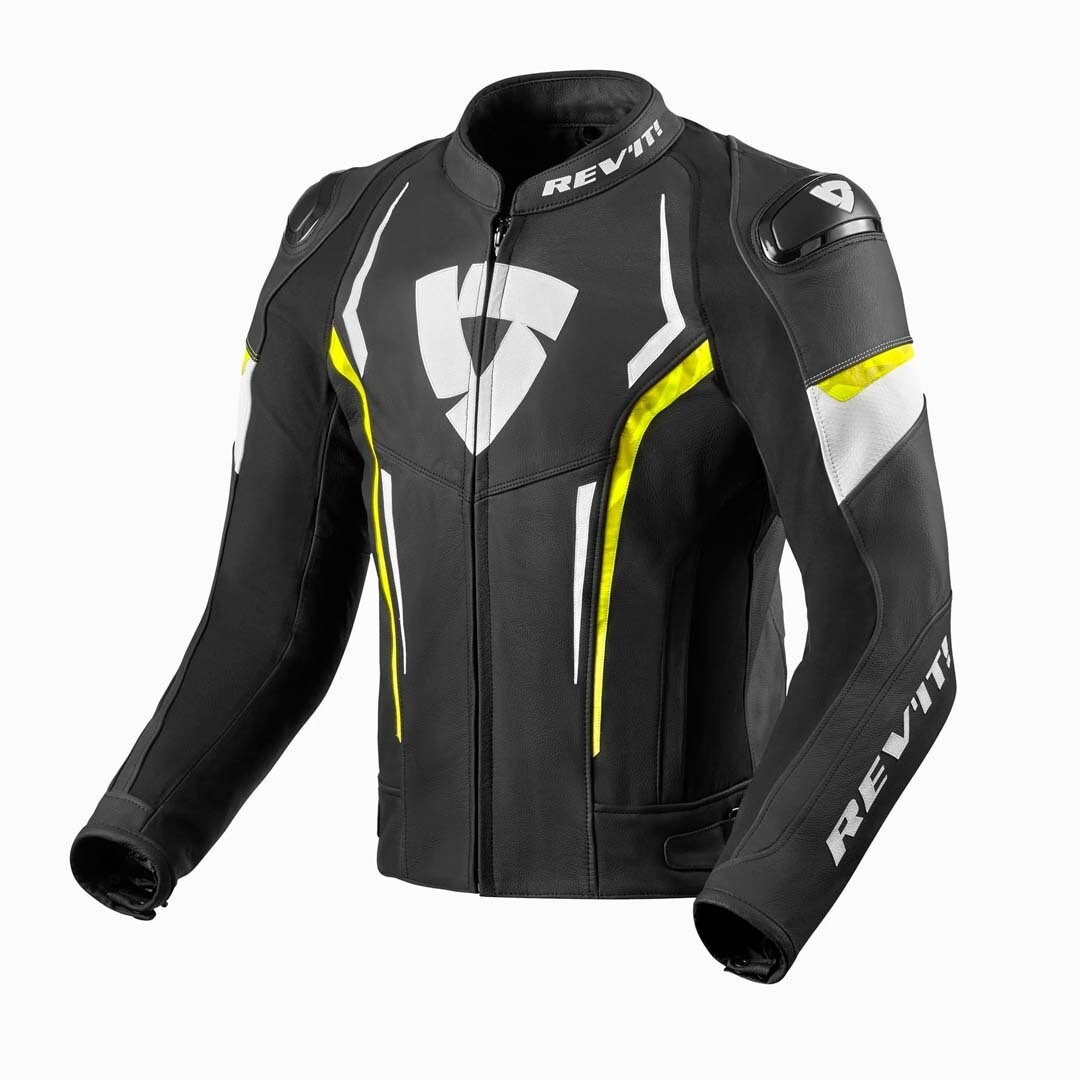 REV'IT Glide Motorcycle Jacket
SKU FJL114
Product Details
store_code:
TriumphCleveland
REV'IT Glide Motorcycle Jacket - FJL114
The REV'IT Glide Motorcycle Jacket is a a sport jacket at first glance but with a clear distinction once you put it on. The secret behind the Glide is a design exercise that combines our experience in urban everyday riding gear with our MotoGP-fueled development from our racing collection. The result is a slightly longer jacket than you'd expect from a true racing garment, with a retro vibe coming from the highly abrasion-resistant, hand-picked leather; perfect for riders that want everyday fit and feel with the racing vibe included.
SEEFLEX™ CE-level 2 protectors at the shoulders and elbows come standard, with the option to easily be upgrade the safety component by installing our SEESOFT™ CE-level 2 back protector insert, and/or our divided SEESOFT™ chest protector inserts. Hard parts on the shoulder add to the impact protection while underlining the sportive aspiration of the Glide. And by including a short connection zipper, the Glide is compatible with virtually any REV'IT! trousers, including our jeans when used in conjunction with our Safeway 2 belt.
Glide Jacket Features
Inner pockets and slit pocket at waist provide functionality and comfort
Jean loop at the back of this jacket enables attachment to your jeans, which helps prevent the jacket from creeping up and exposing your back while riding your bike

Stretch finishing at armholes, back, inside arms and waist provide mobility and comfort while riding

Detachable thermal body warmer makes for versatile use in any climate condition

Prepared for SEESOFT™

CE-level 1 divided chest protector and CE-level 2 insert back protector providing for easy upgraded protection

The stitching in motorcycle garments contributes greatly to the abrasion resistance of the total gear. This is why REV'IT! uses safety seams on garment areas at increased risk of impact. Safety seams have a visible as well as an invisible seam. This construction keeps the material of the outer shell together, even when the visible seam is thorn.


CE-level 2 elbow and shoulder protectors and offer additional protection from impact without sacrificing comfort while you ride
Save this product for later