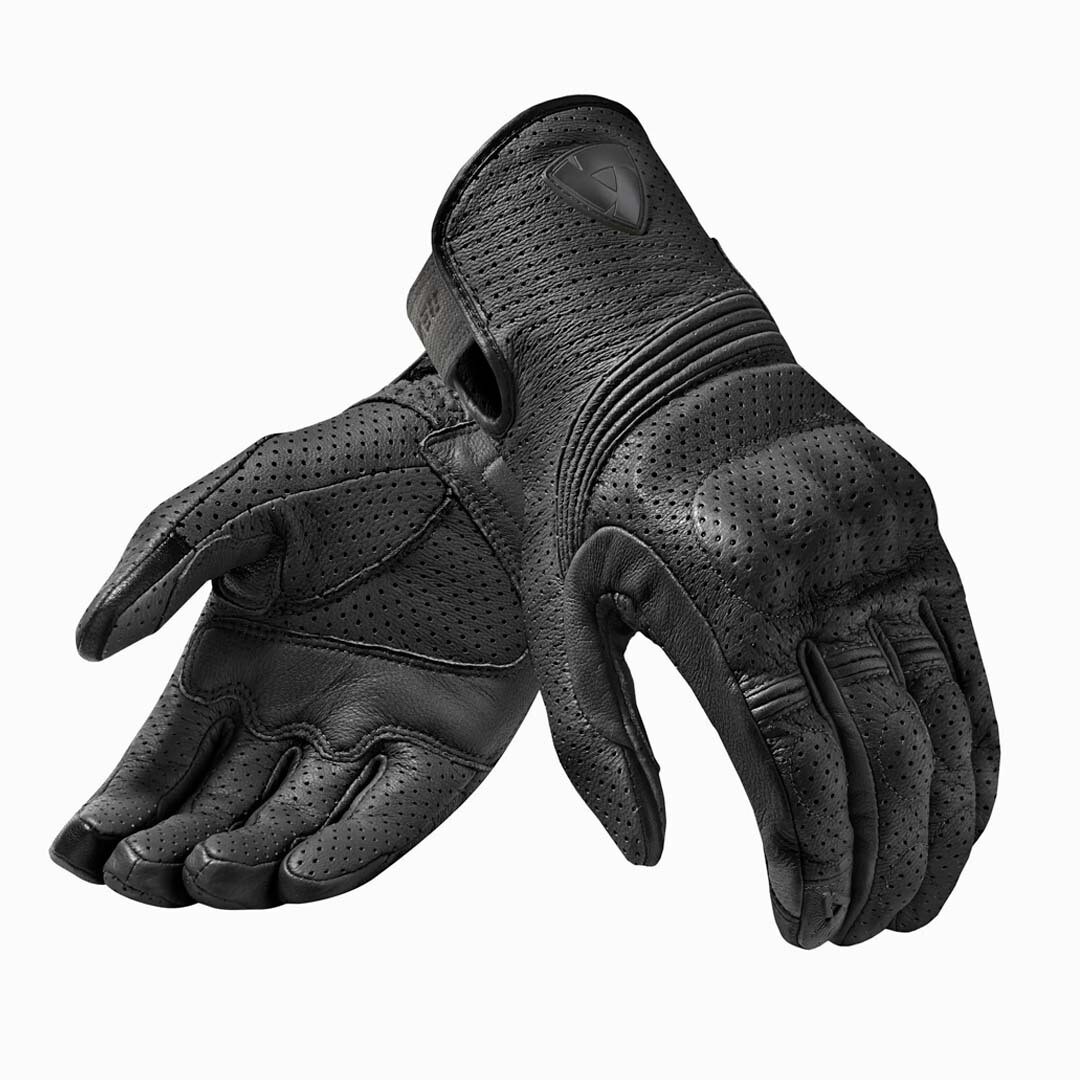 REV'IT Fly 3 Motorcycle Gloves
SKU FGS151
Product Details
store_code:
TriumphCleveland
REV'IT Fly 3 Motorcycle Gloves - FGS151
The REV'IT Fly 3 Motorcycle Gloves are already a classic in the REV'IT collection, the third generation of the Fly motorcycle gloves have been revised to make them future ready. Subtle in styling, the regular-fit Fly 3 gloves incorporate a hard knuckle protector in a fully ventilated, abrasion-resistant leather outer shell to offer the necessary armor and comfort to those going out on the streets in warm conditions. Building upon an already much appreciated fit, the Fly 3 gloves have been optimized to allow an improved freedom of movement and an even better feel through the handlebars, making them a summer must-have for motorcyclists across various segments.
Fly 3 Glove Features
Stretch lips at the fingers and upper hand with hook & loop closure provide maximum adjustability
Tri-fleece liner is a polyester tricot fabric and used for the glove lining, and brushed to provide extra warmth without adding any bulk. The lining wicks moisture away, to prevent hands from getting damp.
Connect finger technology allows you to never take off your gloves again to answer your phone or utilize your navigation system. The connect fingertip has been specifically designed to operate touch screens.
Fully perforated leather outer shell provides maximum ventilation in any climate
The hard shell knuckle and PWR shielded palm provide a highly protective and waterproof construction
Not what you're looking for? Check out our full collection of motorcycle gloves for sale to match every riding style and environment.
Save this product for later