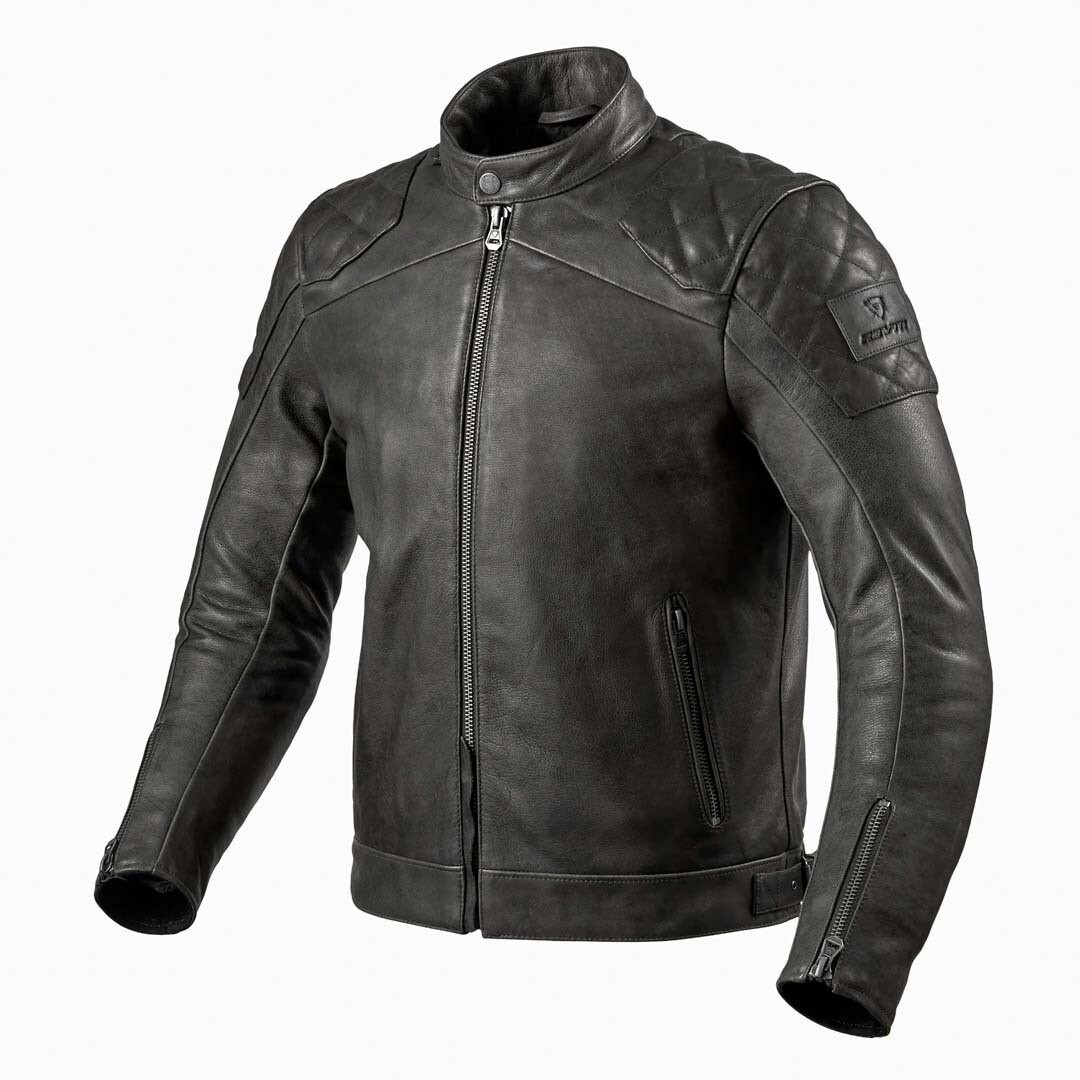 REV'IT Cordite Motorcycle Leather Jacket
SKU FJL109
Product Details
store_code:
TriumphCleveland
REV'IT Cordite Motorcycle Leather Jacket - FJL109
The REV'IT Cordite Motorcycle Leather Jacket asks you not only to look twice, but also feel twice, before concluding that you are in fact face-to-face with a 100% motorcycle-ready jacket. Extremely soft, fashionable fitting, yet with all the boxes ticked that shout motorcycle protection. The leather has been treated extensively to fit and feel like a couture garment, yet with highly abrasion-resistant characteristics at the forefront.
As a result, this jacket offers motorcycle-ready protection while allowing for a casual silhouette. CE-rated SEESMART™ protection at the shoulders and elbows ensure impact-ready protection in case a ride ends less fortunately. Additionally, the Cordite's impact-absorbing internals can be upgraded easily by adding our CE-level 2 SEESOFT™ back protector insert in the prepared pocket. No compromises have been made in our quest to fool anyone into thinking the Cordite came straight from your favorite clothing store. The Cordite has all the ingredients - and then some - to become your next favorite fashion jacket, on and off the bike.
Cordite Jacket Features
Adjustment buckle strap at waist with inner pockets and slit pocket waist provide functionality and comfort
Jean loop at the back of this jacket enables attachment to your jeans, which helps prevent the jacket from creeping up and exposing your back while riding your bike
The back protector pocket in this REV'IT! garment is tailor-made to accommodate the SEESOFT™ CE-level 2 back protector insert Type RV - an easy upgrade to maximize safety.
The stitching in motorcycle garments contributes greatly to the abrasion resistance of the total gear. This is why REV'IT! uses safety seams on garment areas at increased risk of impact. Safety seams have a visible as well as an invisible seam. This construction keeps the material of the outer shell together, even when the visible seam is thorn.
Save this product for later