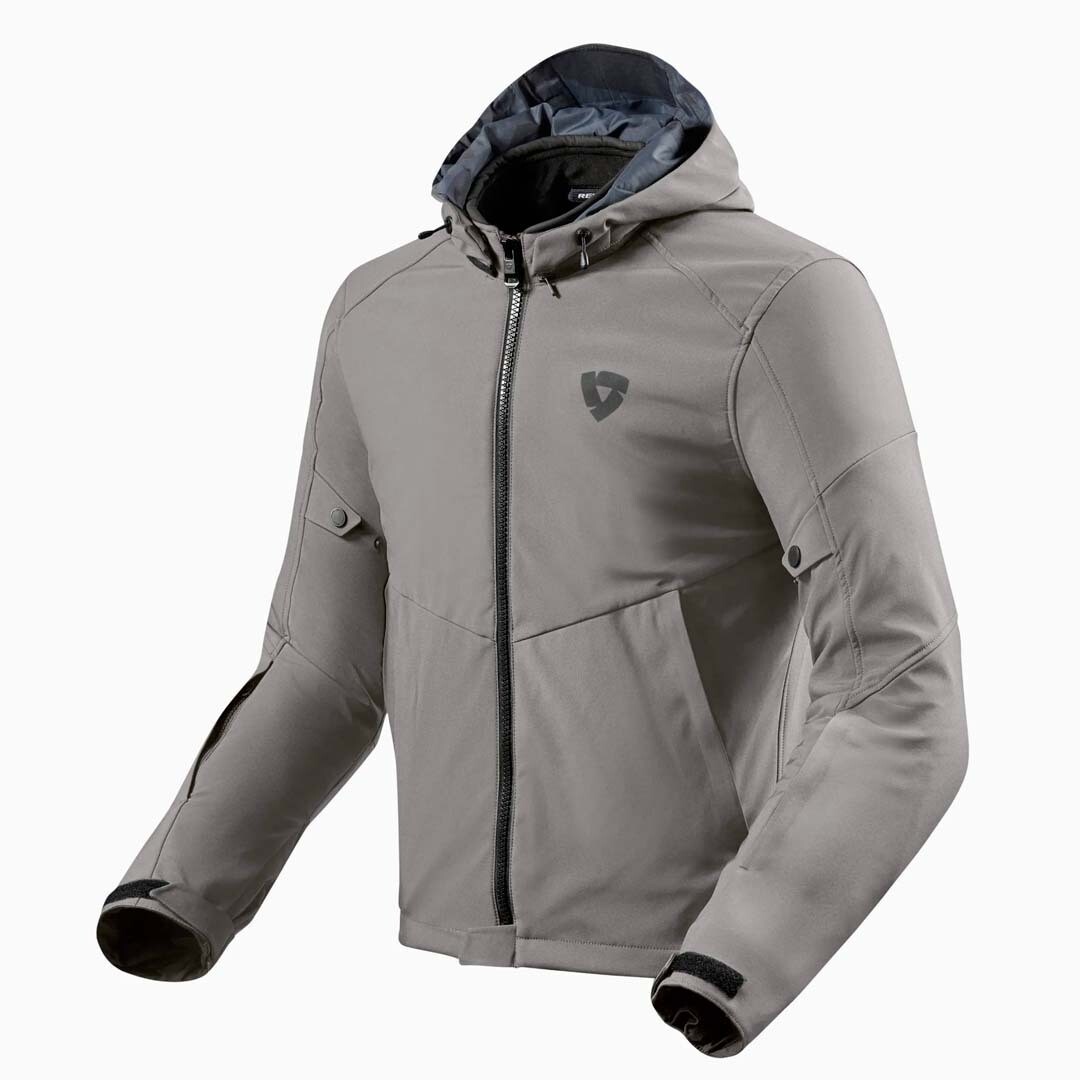 REV'IT Afterburn H2O Motorcycle Jacket
FJT282
Product Details
store_code:
TriumphCleveland
REV'IT Afterburn H2O Motorcycle Jacket - FJT282
The REV'IT Afterburn H2O Motorcycle Jacket is the perfect example of a garment that mixes up the Sport and Urban vibe to become the perfect everyday riding jacket. The hydratex®|mesh G-liner ensures a dry arrival at your destination, while a detachable thermal liner and ventilation zippers allow for climate control depending on the temperature.
Our ultra-thin, yet motorcycle-ready CE-rated SEESMART™ armor comes standard at the shoulders and elbows, and the safety quotient can be upgraded by installing our CE-level 2 SEESOFT™ back protector insert. With two front pockets and an inner pocket, the Afterburn H2O jacket allows you to keep your essentials close, and the incorporated connection zipper allows you to zip the jacket into virtually any REV'IT! trousers, even our riding jeans when using our Safeway belt.
Afterburn Jacket Features
Adjustment tab at cuffs and upper arm with drawcord at waist provide comfort
Inner pocket with thermal liner allows for additional storage and two slit pockets for added carrying capacity
Zip-on hood can easily be detached when not needed and drawcord offers additional adjustment
Jean loop at the back of this jacket enables attachment to your jeans, which helps prevent the jacket from creeping up and exposing your back while riding your bike
Detachable thermal hydratex®|Mesh G-liner

offers flexibility for any climate

The back protector pocket in this REV'IT! garment is tailor-made to accommodate the SEESOFT™ CE-level 2 back protector insert Type RV - an easy upgrade to maximize safety.

The laminated reflection on hood ensure excellent visibility at all angles, allowing the wearer to be seen from all directions. To offer a more sophisticated look, the reflection panels are welded to the fabric. This welding process also eliminates stitching seams, making the garments safer.

Save this product for later